The Resolution Jam Sat January 3, 2015 hosted by Stuck on Salsa & The Salsa Room was pretty predictable– Predictably overflowing with MUCHO People, HARDCORE Social Dancers, Side-line observers/drinkers, and MUSIC FOR THE SOUL.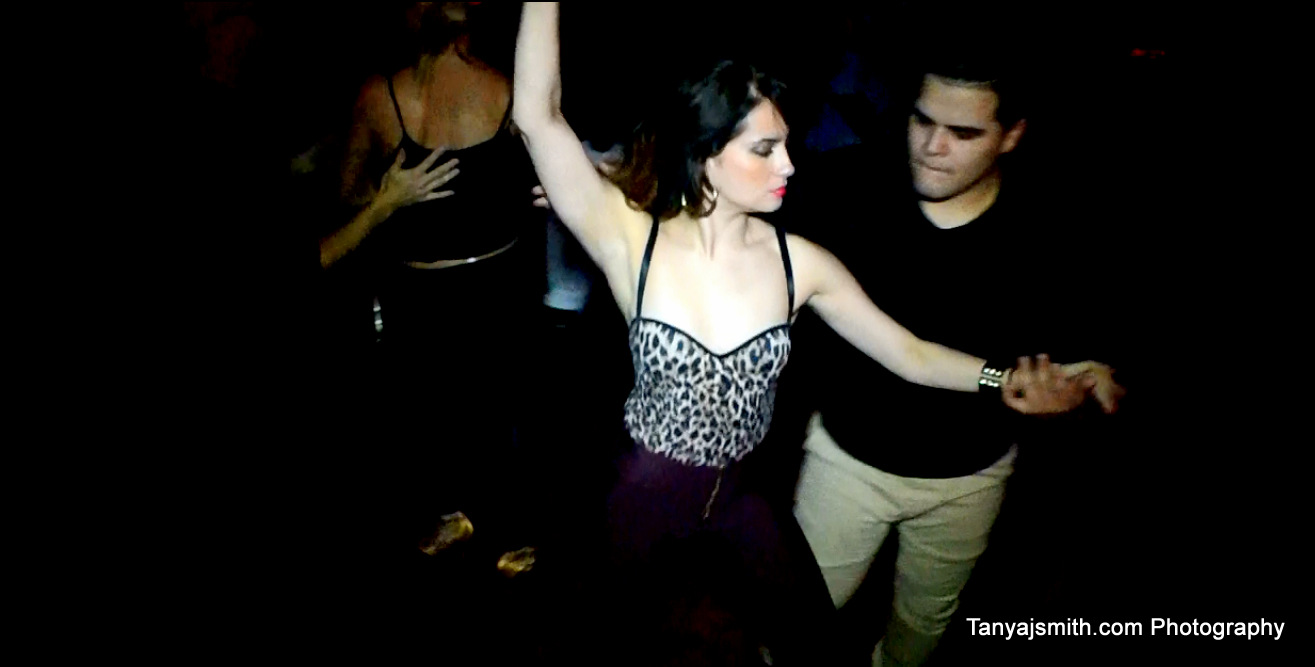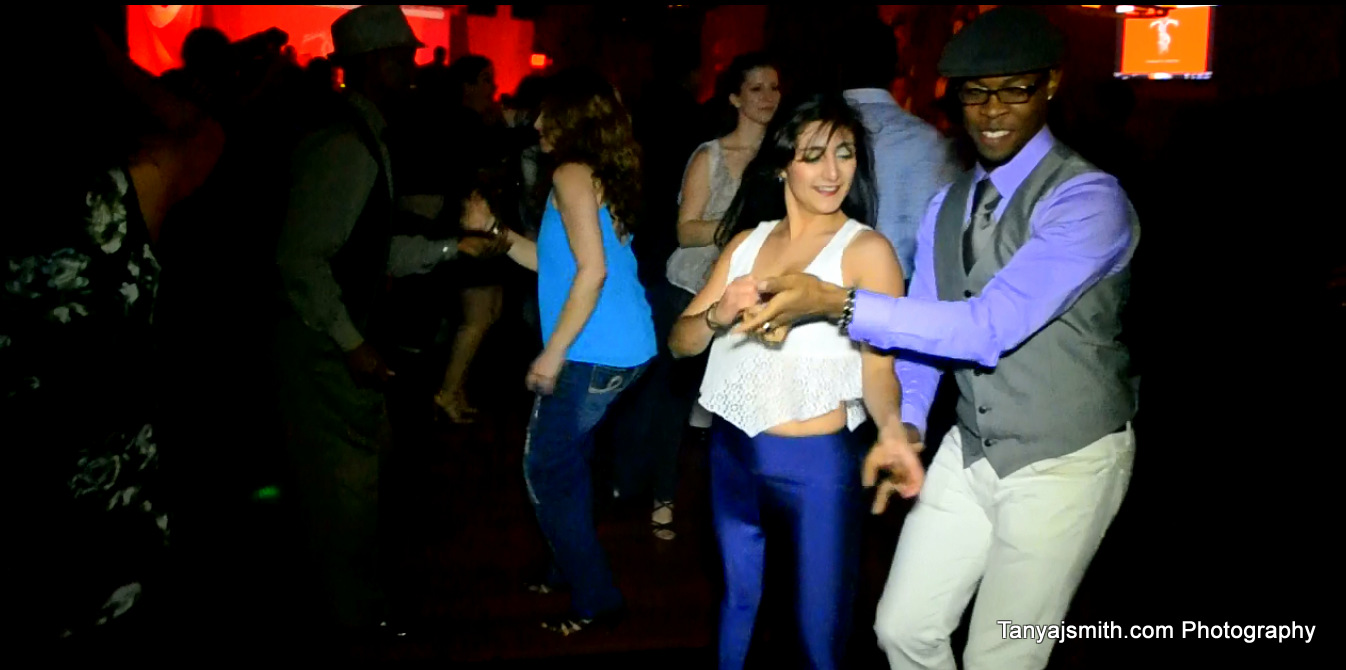 Ronald & Samantha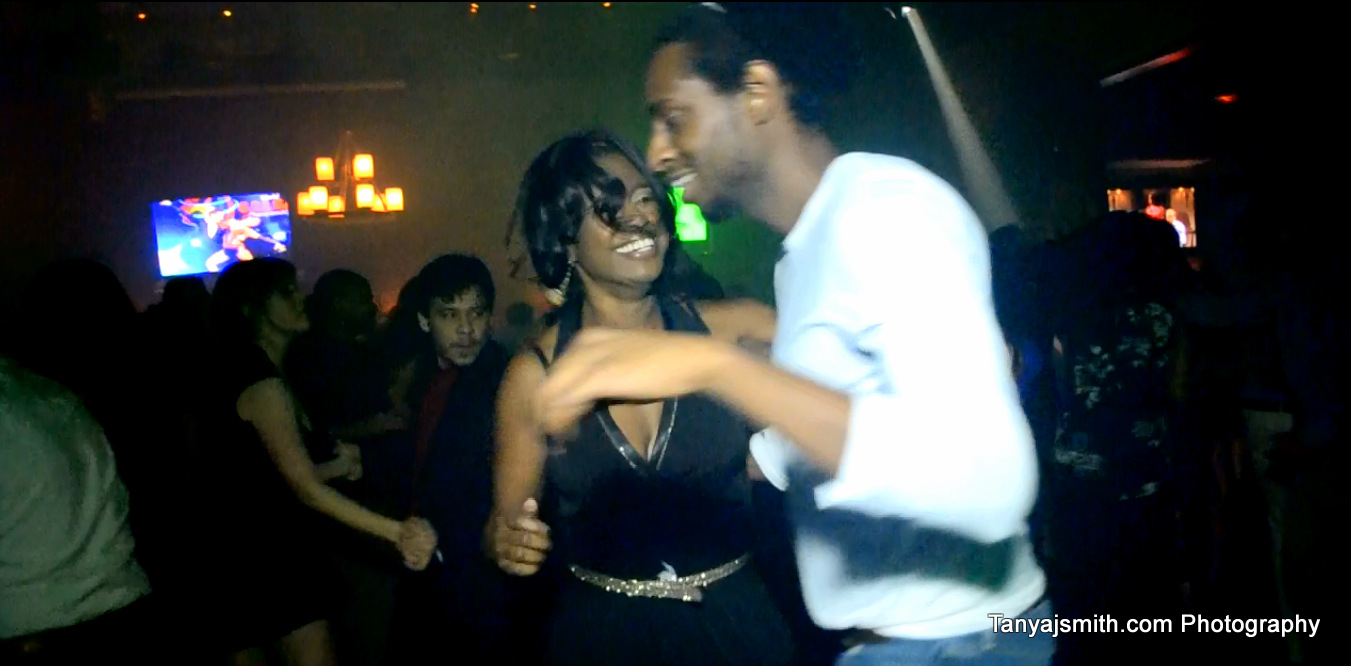 This all day affair going on 11 years & running kicked off with a day time Workshop Series from 9am-pm.  These included a Salsa ON1 Bootcamp, Salsa ON2 Footwork & Partnerwork, Bachata, Kizomba, Spinning, & Ladies Styling.  The two workshops I checked out were Spinning by Antonio Doza Williams w/Farrah Benoit and the Special Diva Ladies Styling Workshop w/Internationally Renowned Female Stylists Shani Talmor, Maria Ramos, & Desiree Godsell.  Great technique tips were given in both classes and I will be working on implementing their instruction into my weekly practice sessions.
The Social Dancing was constant and highly stimulating with many high level dancers gathered from up and down the East Coast.
Brandon & Amber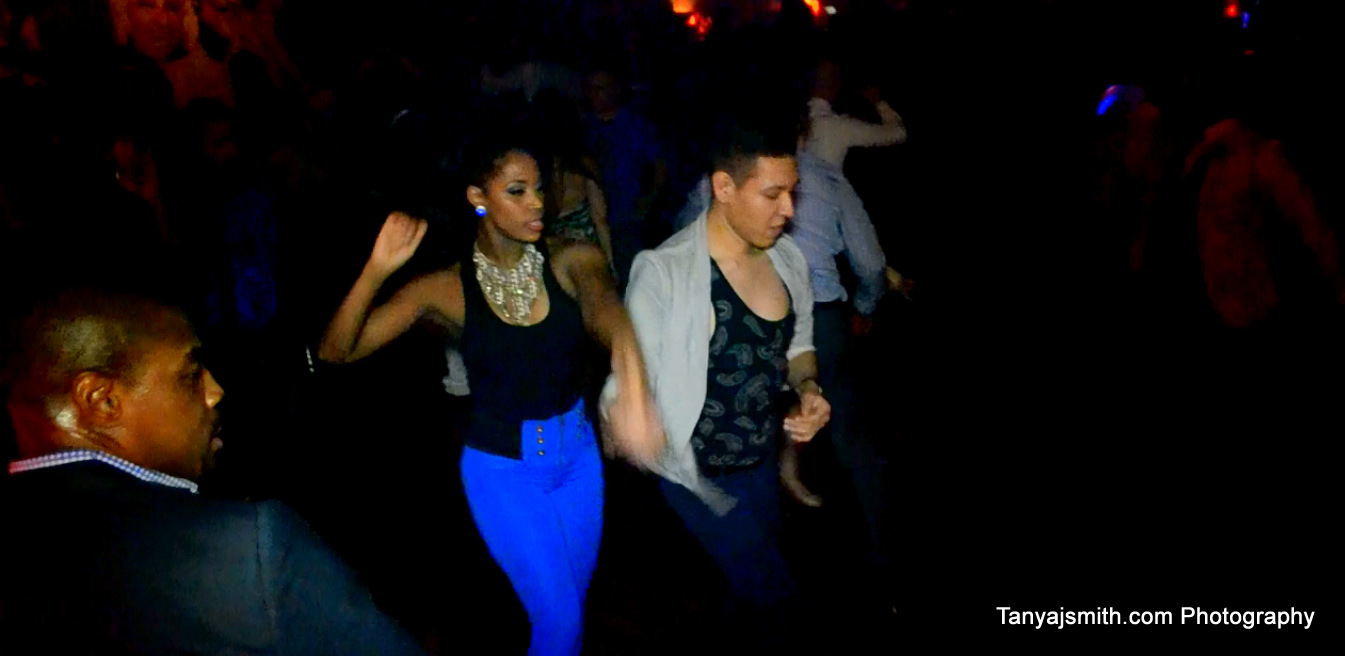 Eric & Jules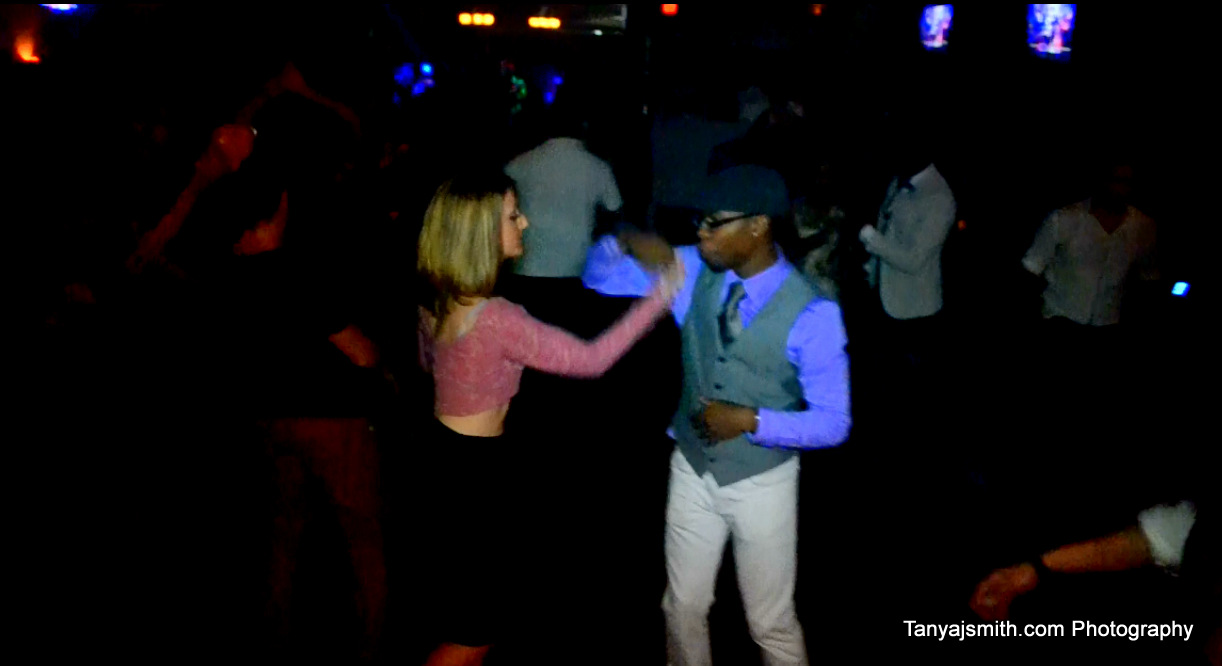 Performances were entertaining and included Calle Luna, Shani's Girls, Antonio Doza-Williams & Farrah Benoit, Fuquan & Candance from Atlanta, Adrelina Girls, & Cazike.
Calle Luna (Philadelphia)
Antonio Doza Williams & Farrah Benoit  (New York)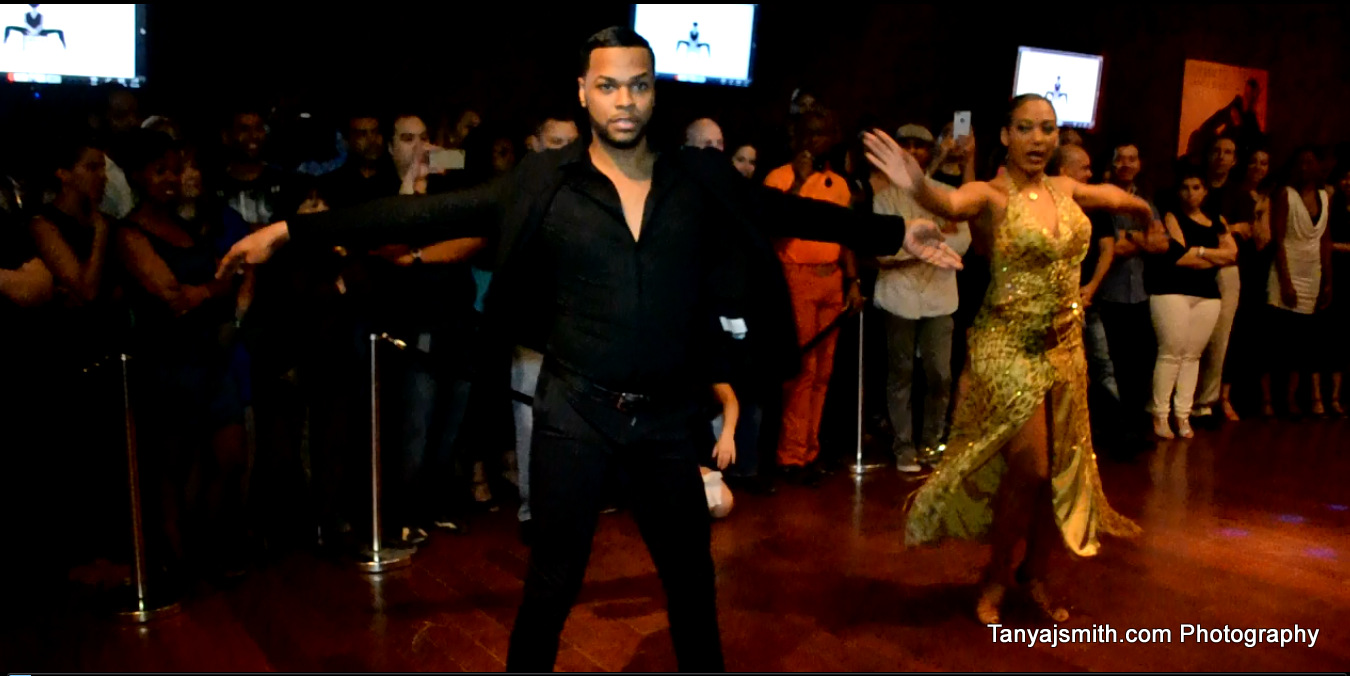 Fuego Y Hielo Dance (Atlanta)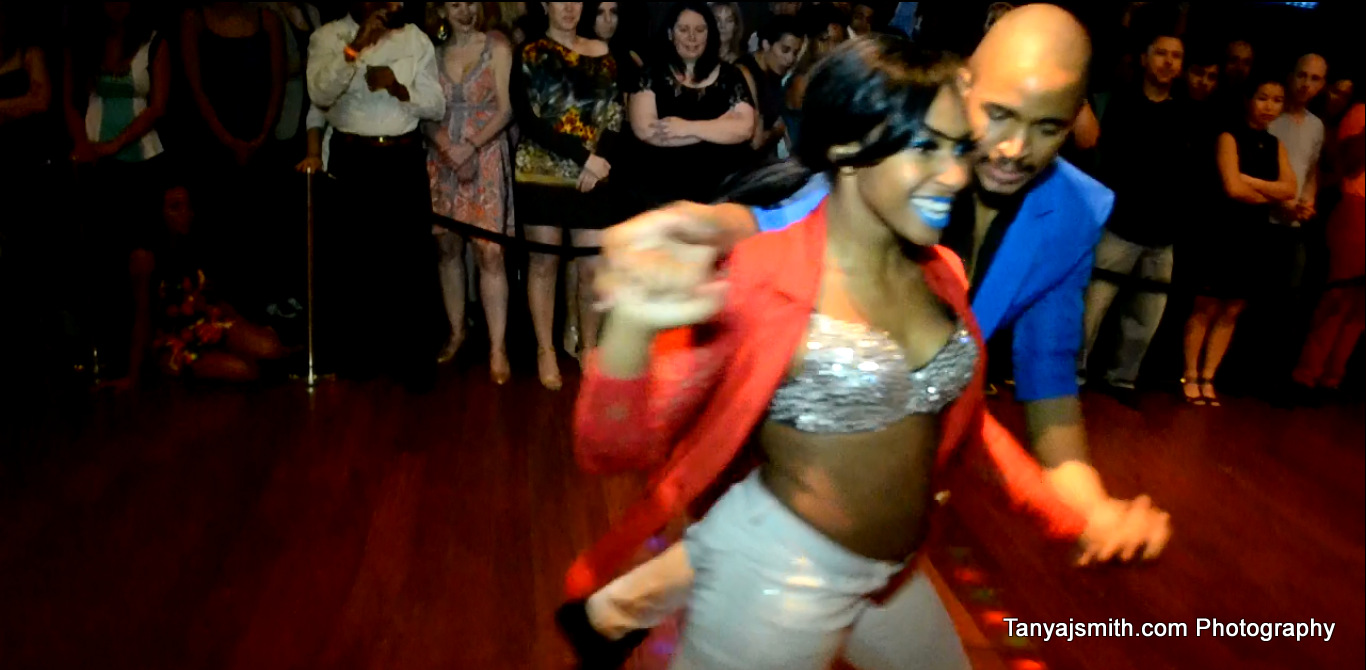 The Music was a great mix of Classic Salsa, Guaguanco, Mambo, & Cha Cha Cha courtesy of DJ William Hercules Sanchez (VA), DJ Neo aka Paul Hernandez (DC), DJ Jose Rodriguez (Phili), & DJ Josh Hernandez!   Very little Bachata was played at this at this Jam and while I'm not sure that was an oversight or per the plan, the dancers didn't care and just kept dancing.
DJ Josh Hernandez, DJ Hercules, & DJ Jose Rodriguez.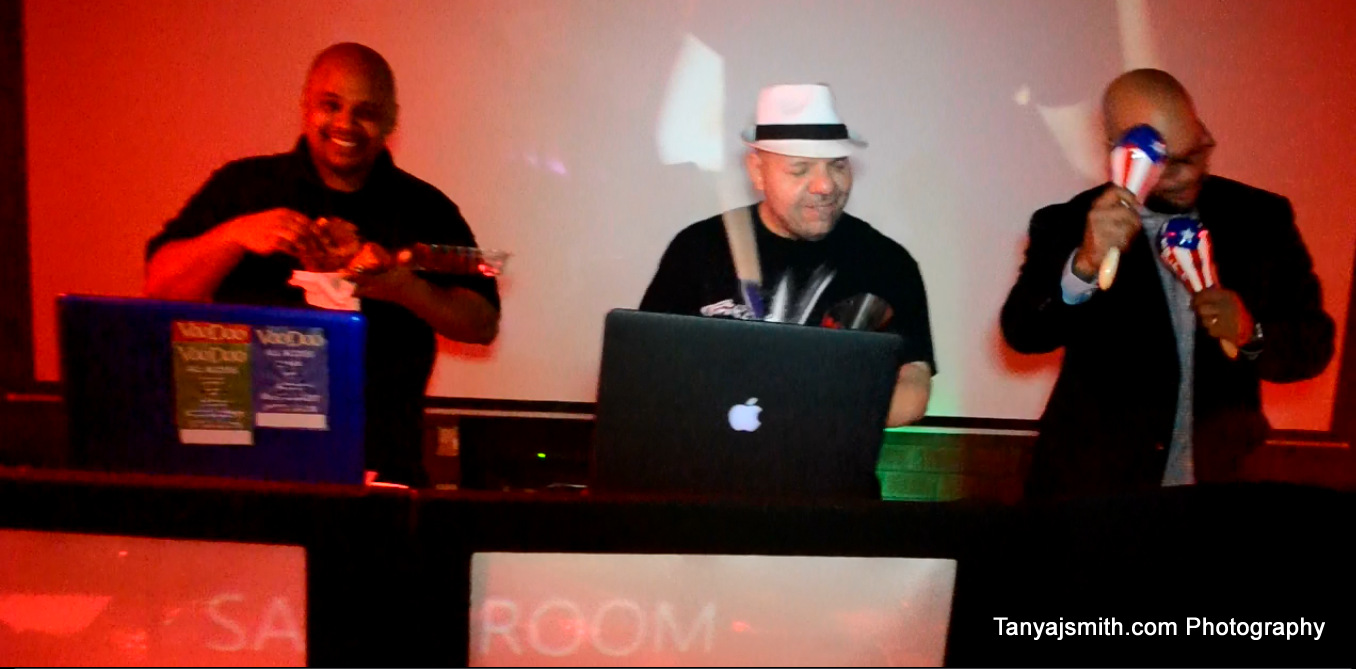 DJ Neo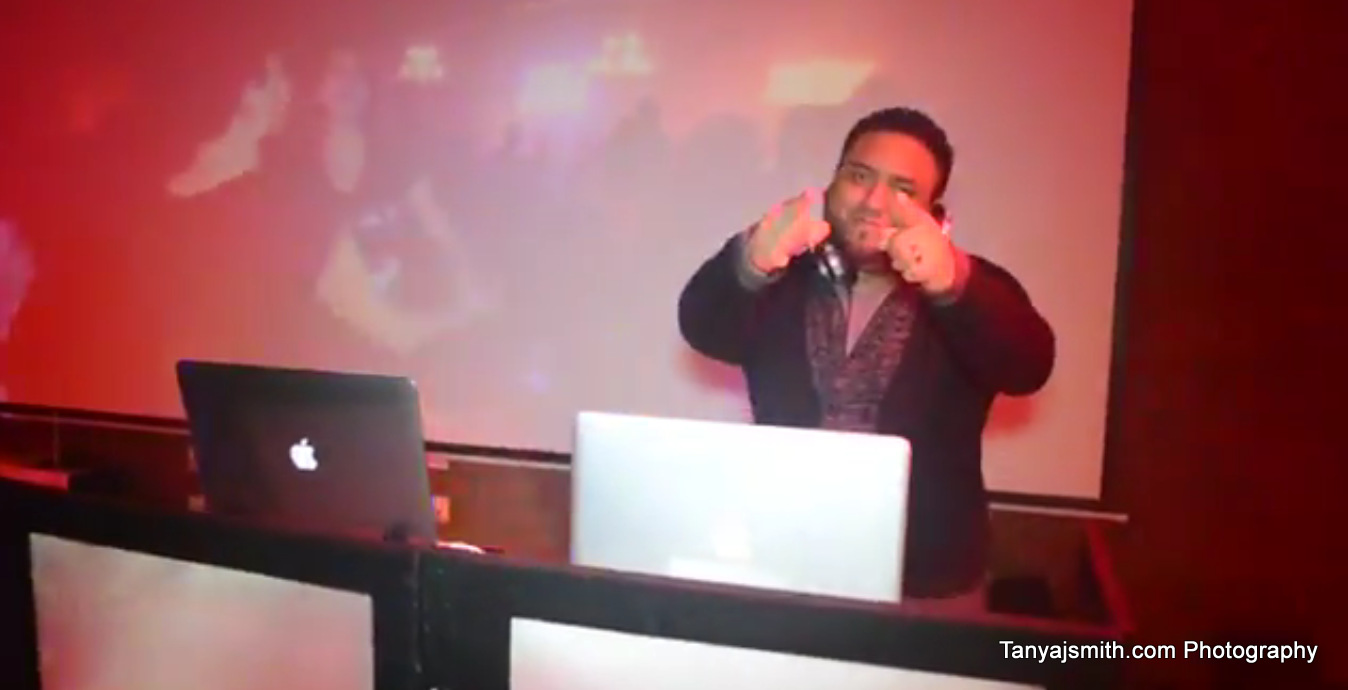 My toes are CRAMPED from dancing and my arms are SORE from holding my camera and ALIEN ABDUCTION LIGHT (credit Lorenzo Haire) from recording All The Action. I wasn't going to miss the opportunity to dance with All of the out of town dancers AND I wasn't going to miss the opportunity to record 4 of my All Time FAV Salsa Diva Crushes all in the SAME ROOM at the SAME TIME social dancing, Maria Ramos, Desiree Godsell, Shani Talmor, & Melanie Castillo.
Noel & Nadine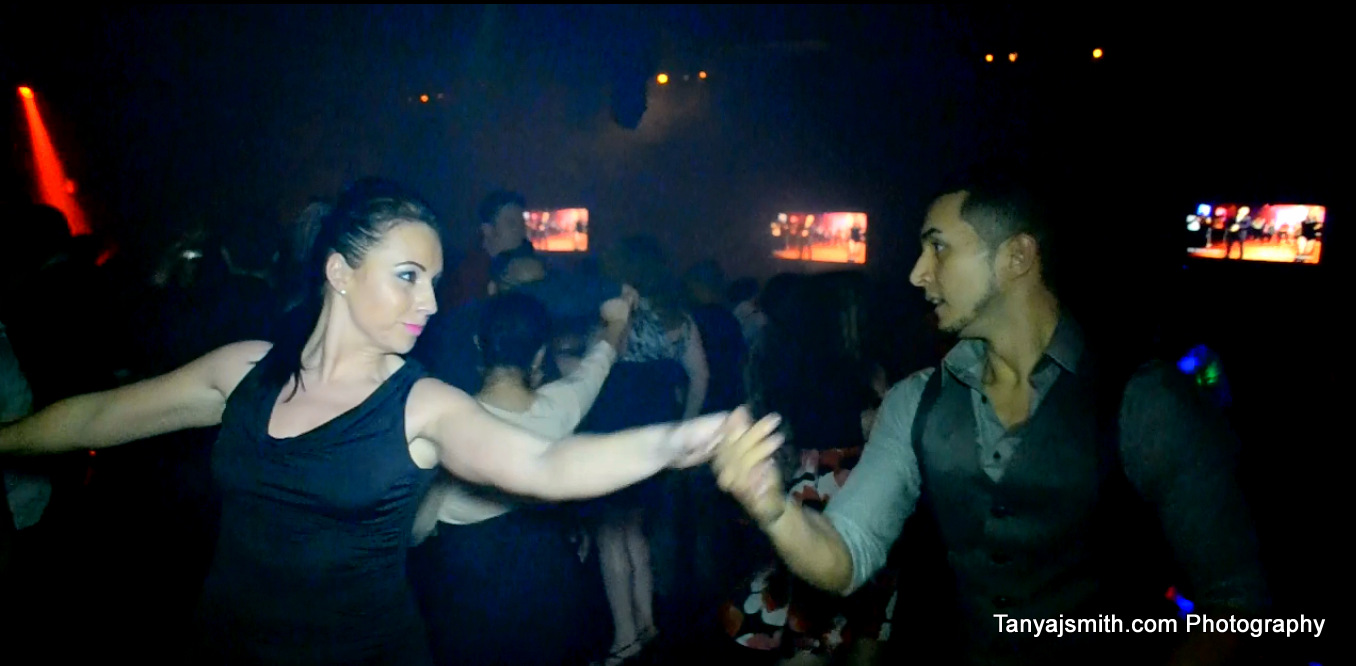 A couple of times I almost fell off of the stage in my zeal to capture footage but Thank God I had an Angel watching over me, Kelvin Harris, pulling me back to the safe zone MORE than a few times! The energy was on a Salsa High ALL LAST NIGHT and the event was a GREAT LOOK for DC Salsa!
Lynelle & Watson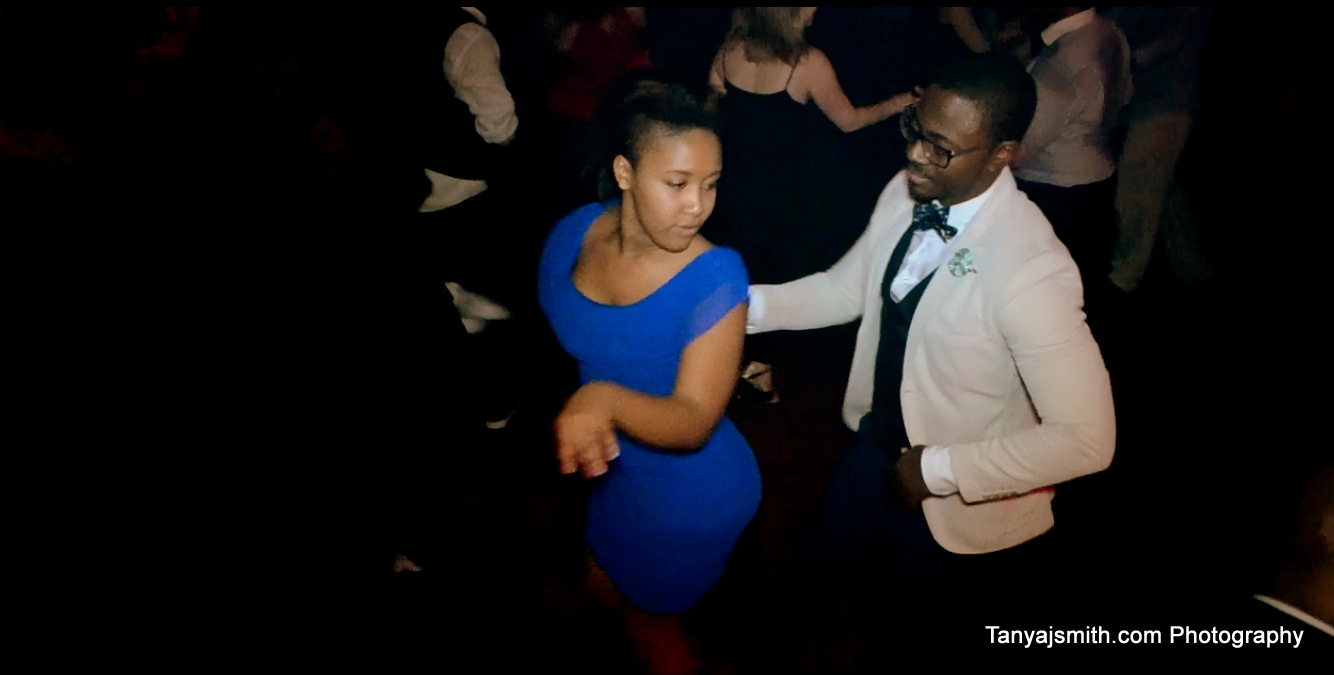 Desiree & Roland
Ronald & Melanie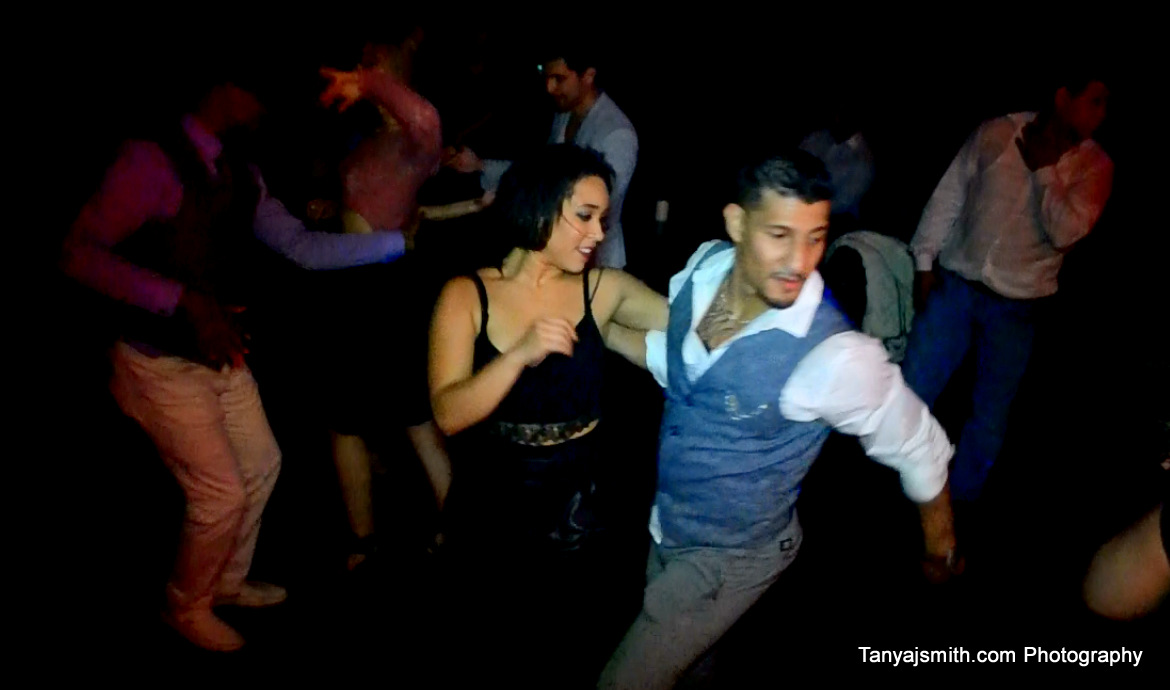 Congratulations to Go Go Earl Rush Earl Rush for ANOTHER HOT PARTY!