(FYI- Picture Above Not My Toe.  My Toes Aren't Photogenic.)
I am kicking myself for not bringing my camera to Lucky Strike Sun, Dec 14, 2014- DC Casineros put on a SPECTACULAR SHOW at Lucky Strikes! Engaging Performance, Dynamic Choreo, Nice transitions, Mucho Energy projected throughout the entire piece, Great Body Movement, and Awesome Synchronicity and Formation! Normally when the directors are performing with their group, you can sometimes see a line of demarcation between the Director's performance and the other members but the Guys in this group held my attention just as much as my Boy Adrian Valdivia – they were good! And with the girls, the same thing- no one girl held my attention more than the other because they were ALL BRINGING THE FUNK! Major Applause for those cats from me!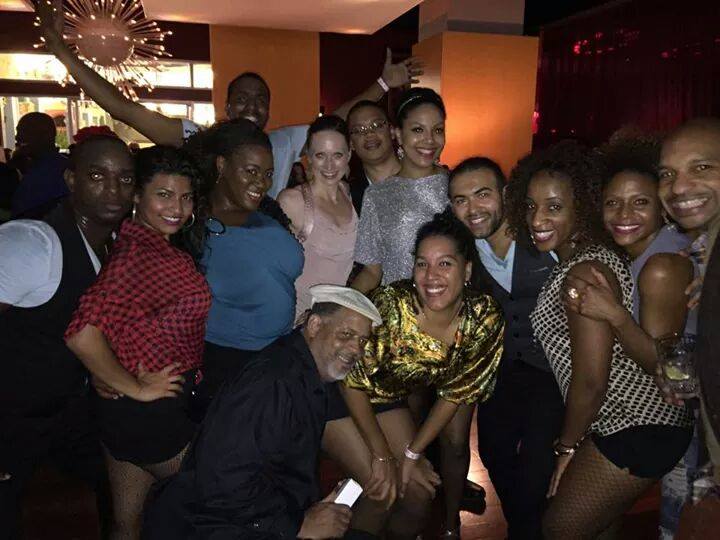 (DC Casineros with Earl Rush)
Otherwise, much love for Standout Dances from Jovanny Aguirre, Richard Diesel, and Lawrence Rich- You Guys Saved My Life! The only downer of the evening was that I suffered a hard stomp to my big toe while in the middle of the crowded dance floor but luckily escaped with only a mild blood clot to the toe bed. People think Mambo people stick to the sides of the dance floor for attention but many times it is for safety. I won't make that mistake again.