(Top Picture Alexandra Shipp, Actress who Plays Aaliya and Aaliya, The Real Deal)
Aaliya Dana Haugton aka Aaliya no last name necessary to her legion of fans was an Iconic R&B  Singer and Budding Actress of the mid 90s who perished untimely in a airplane crash before her artistic peak in 2001,  Unfortunately, she was revived from the grave for the purpose of a tribute only to be KILLED AGAIN in a hit and run movie by Reformed Gossip Columnist and Talkshow Hostess  Wendy Williams, who served as executive producer of this canned MESS on Lifetime Network.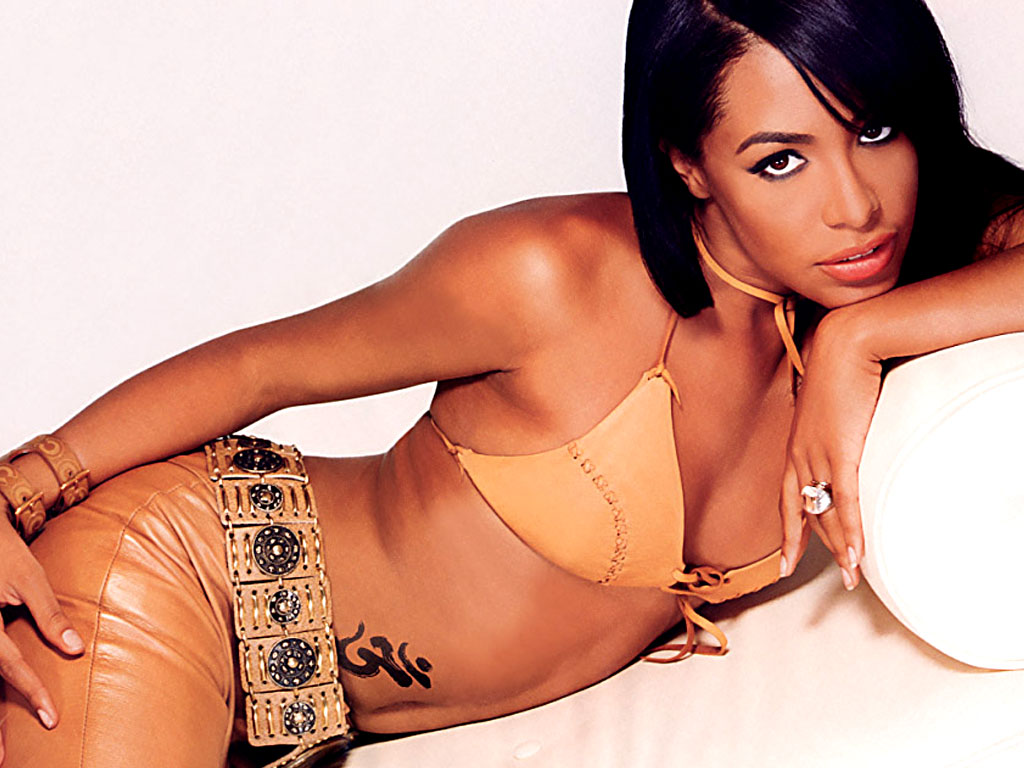 I  have always been fascinated by all aspects of  Aaliyah's history, style, talent, beauty, music trajectory but had to force myself to watch this Chinese torture drudgery of a movie to the end.  It lacked energy, was low on sultry sexiness which was Aaliyah's trademark, and was gross in its elevation of the Aaliyah & R.Kelly "Romance".  Here are the only takeaways I could muster from this snoozefest:
Pros: (LIKE PULLING TEETH)
The movie reintroduces Aaliyah to the R&B Lexicon as a brilliant footnote of a major influence om many of today's R&B & Pop Singer/Dancers and leaves a bittersweet note of her promise and what COULD have been if she were still alive today and making music.
Alexandra Shipp, the main actress, does have a passing resemblance to Aaliyah
See #1 again
Someone had enough good sense NOT to reenact the fatal plane crash and reactions by family/friends of her passing.
Cons: (EVERYTHING ELSE)
Alexandra Shipp has such low natural wattage coming across the screen that it is CRIMINAL for her to play an enigmatic,  sexy, smoldering ingenue like the real life Aaliyah.  Aaliyah burned up her videos and movies with just a look; Alexandra AS Aaliyah melts like dripping wax with no heat and no energy.  She drains her scenes with fake attitude and insincere independence.  This girl could NEVER touch Aaliyah's charisma, depth, or sultriness as a Icon.
The rest of the casting was obviously done by Stevie Wonder or someone trolling for awkward laughs.  Missy Elliot's character was played by a light brown-skinned slender actress- the very opposite of what Missy Elliot looks like.  Damon Dash was played by a low rent tatted-up Fresh Prince of Bel Air looking Actor.  Timberland is represented by a slim actor who only resembles Timberland in complexion ONLY.  Elise Neal as Gladys Knight was just plain random and ODD.
The story line was said to be based off a book but could have just as well have been a paint by numbers rendering of gossip column articles that Wendy Williams wrote that were barely fleshed out in character or in motivation.  Dialogue was BORING, FLAT, and existed only to advance an agenda or move the story along.
The imaginative alleged "romantic" relationship between a 15yr Aaliyah and Pedophile R.Kelly is reckless at best and slanderous at worse as it actually tries to imply that Aaliyah had some sort of free will or intelligent agency in this coupling.  Aaliyah is depicted as girlish in some ways but then WAY MORE mature and knowing in other ways- DANGEROUS territory to skirt or even guess at.  I am disgusted that Wendy and producers wanted to showcase and draw out this tawdry, salacious episode in Aaliyah's life.
The Acting was HORRIBLE and appeared to be done by pretty marionettes, whose purpose was solely to fill the screen with just enough pleasing appearances to affect a music video  with no real life given to the dialogue.   TERRIBLE.

Neither the music company or Aaliyah's estate allowed her original music to be played in the movie so we were left with cover songs.  The singing in the cover songs were lifeless and the dancing that 

accompanied the performance scenes were a blur of BLAH, MEH, and SNORE providing me escape for a much needed pre-commercial break.  

 In fact, the commercials were INFINITELY more entertaining.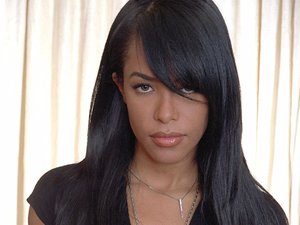 All in all, a GRAVE disservice and LAZY attempt was done to preserve the legacy of Aaliyah in this movie.  Instead of a tribute, this movie rendered her influence as rather mildly pleasant and kept her stuck as a teenager when Aaliyah had clearly evolved and matured beyond her childhood beginners as a singer with a passion to be a star.  Aaliyah's memory deserved much more than that.  What a missed opportunity.