(Pictures by Photographer Ho-Yon Hwang, Videos by Tanya J. Smith)
Even with competing events ALL WEEKEND LONG in the DC Region, Mr. Mambo's Dance floor was Filled with Dancers and ROCKING Sat, March 28, 2015 with over 180 people!  Many new faces at the Salsa Bachata Workshops and Out of Town Dancers Just for the Party from NY, Pennsylvania, and Hawaii!  Lighting was set on Super Low to encourage free expression and everyone obliged by Dancing and Mingling Everywhere!
Wonderful Classes with 55 Eager Students wanting to improve their Salsa and Bachata Dance thanks to our Instructors Psyon Gianni Scott, Irene Holtzman, Eric Jones Santana w/Jocelyn Jones Santana, & Mr. Mambo aka Tommy Smith!  All Classes start out with a focus on footwork to lock in fundamentals of the count and rhythm and later proceed to partnerwork to learn lead and follow techniques so our students can dance and look good with ANYBODY!
The Music was Set for Maximum Pleasure and Exquisite Taste in Sublime Salsa/Mambo/Bachata by DJ Steve Martin &  DJ Oscar BA in the Salsa Main Ballroom & DJ Tico in the Bachata Lounge!
Salsa AND Bachata Birthday Dances for DJ Tio, His MOM, and Melissa Brewer!  The music shut off temporarily during the Bachata Bday Dance but technical difficulty was solved and the dance was continued- SORRY MELISSA! Happy Birthday Dancers!
Awesome Dance Cypher led by General James Yoon aka Jimmy Shines! Video Below is Part 1 and Part 2 is Epic with only the Last Dancers Left in the Building (to be posted later this week)!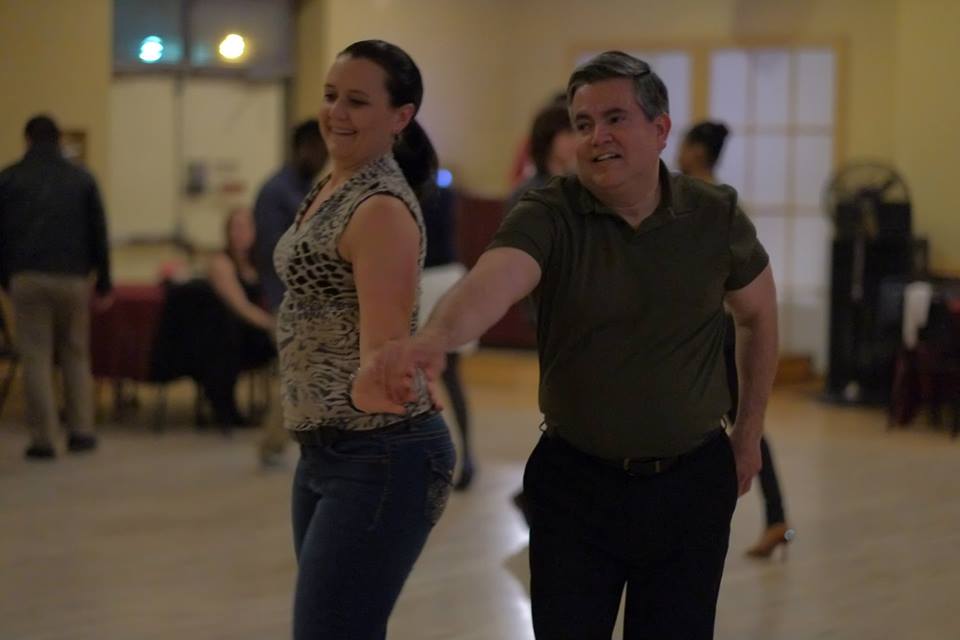 NEXT Mr. Mambo's Salsa Social with the Bachata Invasion is SATURDAY APRIL 11, 2015 at The Hollywood Ballroom.  Click here for more details and discounted admission: http://www.meetup.com/Mr-Mambo-Salsa-Bachata/events/221485796/