GRACIAS DIOS that the inclement weather broke EARLY  & the stars aligned BRIGHTLY paving the way for a FUNTASTIC Dance Night at Mr. Mambo's Salsa Social Saturday, January 24, 2015!   Over 200+ 1st timers, Regulars, & Hardcore Latin Dance Warriors came out to mingle to Salsa and Bachata Music on TWO dancefloors creating good times and great atmosphere! 
Over 70+people in classes filled to the brim with fresh faced bushy tailed Newbies to lock down their fundamentals in Salsa and Bachata Dance.  E.J El Mayimbe, with the assistance of his wife JJ La Linda, taught a packed Bachata Class.  They taught Dominican Style Bachata Footwork and a TurnPattern that was challenging but doable after several drills.  Based on the good feedback from the students, we will definitely bring Eric Eric and his wife back to teach Bachata at Mr. Mambo's in rotation with our Resident Bachata Instructor Juan Aristy.
Tommy Smith aka Mr. Mambo introduced Salsa Dance to the absolute beginners.  The concept of the basic step, counting, and simple turns were emphasized.  Irene Holtzman had a full class of students to learn Salsa ON1 footwork and Partnerwork.   The students locked in their timing along with tips on how to lead and follow better.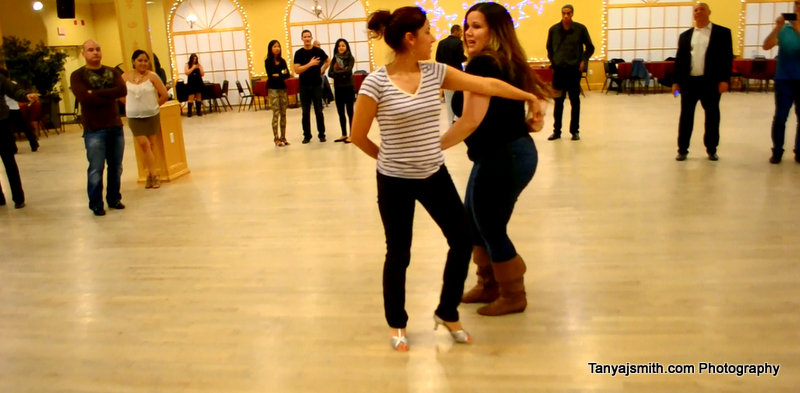 PsyonGianni Scott taught the Intermediate Salsa ON2 class to those more comfortable with complex timing and intricate partnerwork. Psyon's class is always for those looking to expand their arsenal of lead and follow technique to make complicated moves look smooth and doable.  
The music was OH SO DIVINE thanks to DJ Steve Martin, DJ Tico, & DJ Emerzive.  The Salsa Mambo Dancefloor was hit hard with the most danceable music alternating between energetic, high spirited Classics with more moderate groovy guaguancos from DJ Steve Martin and DJ Tico.  The Bachata Invasion was rocking non-stop to every genre of Bachata from Traditional to Urban Moderna with DJ Emerzive.  Photos of Action Dance Shots & Cover Used With the Permission of Photographer Ho-Yon Hwang.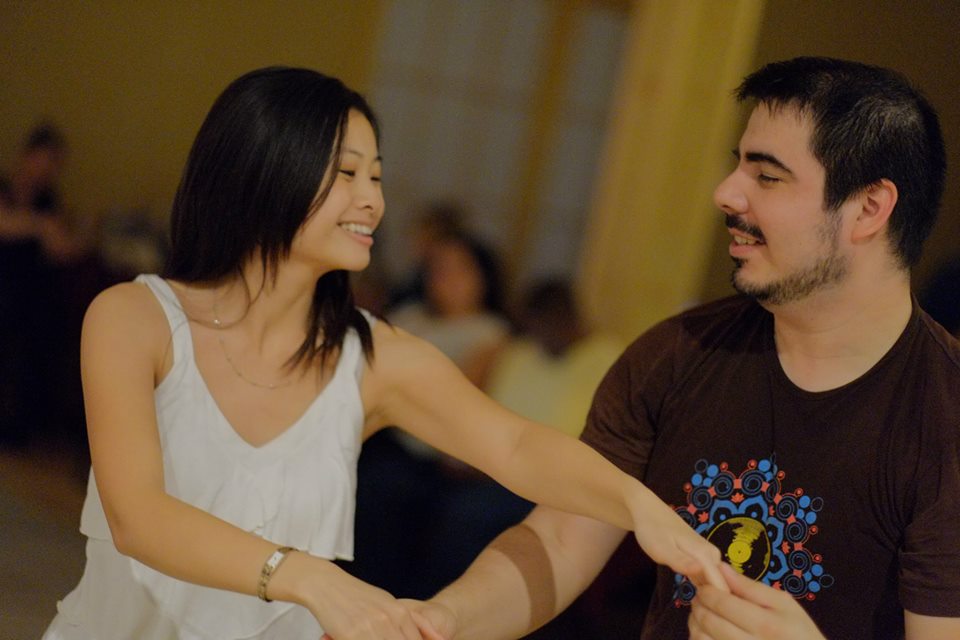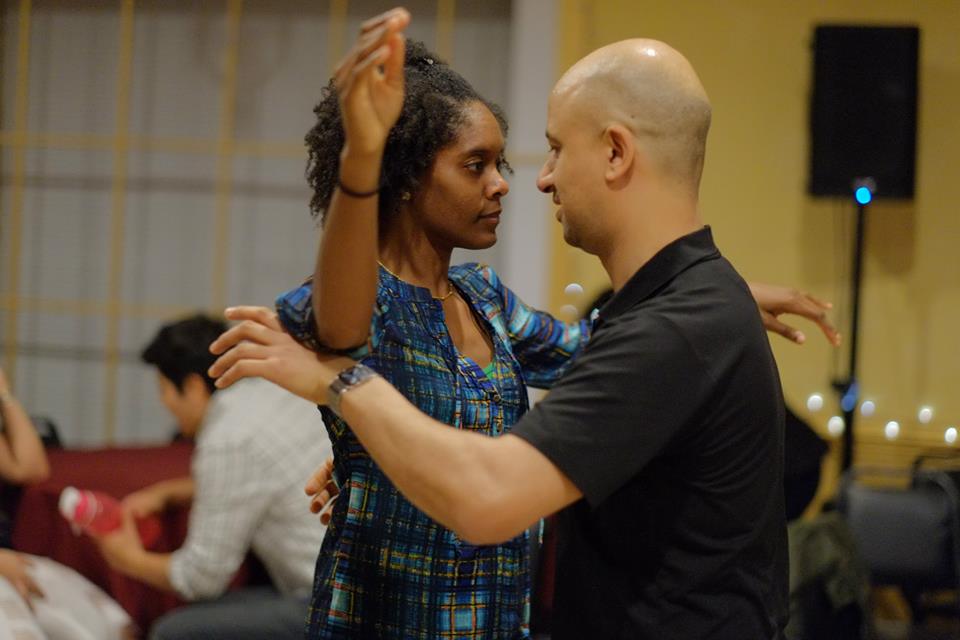 Much Love & Recognition was shown to departing TOP Latin Dancer Nadine Fricke Ortiz in a special segment, who is moving to Germany.  After a tribute, she spoke to the crowd thanking everyone for allowing her to express her joy on the dancefloors of DC and saying how much she would miss the DC Dance community.  MR. MAMBO'S WILL CERTAINLY MISS HER!