What can I say about Mr. Mambo's 10YR Anniversary Saturday, April 25, 2015?  HOLY MOLY!   It was almost like a High School Reunion with the Freshmen, Juniors, AND Seniors Dancers who all matriculated at Mr. Mambo's at some time or another All Present and Accounted For!  Over 400 people came through to cover EVERY INCH of the Salsa Ballroom AND the Bachata Ballroom!  Truly a night that overflowed with so many people drunk with the joy of dance regardless of level, good vibes, and fantastic music!   The People were FULLY PRESENT in their Enjoyment of the Music and in their EXPRESSION of that Joy ON THE DANCEFLOOR! On behalf of Mr. Mambo aka Tommy Smith and myself, we thank EACH AND EVERYONE OF YOU for coming to celebrate this milestone with us AND for your continued support and love over the past 10 years!
Pictures by Ho-Yon Hwang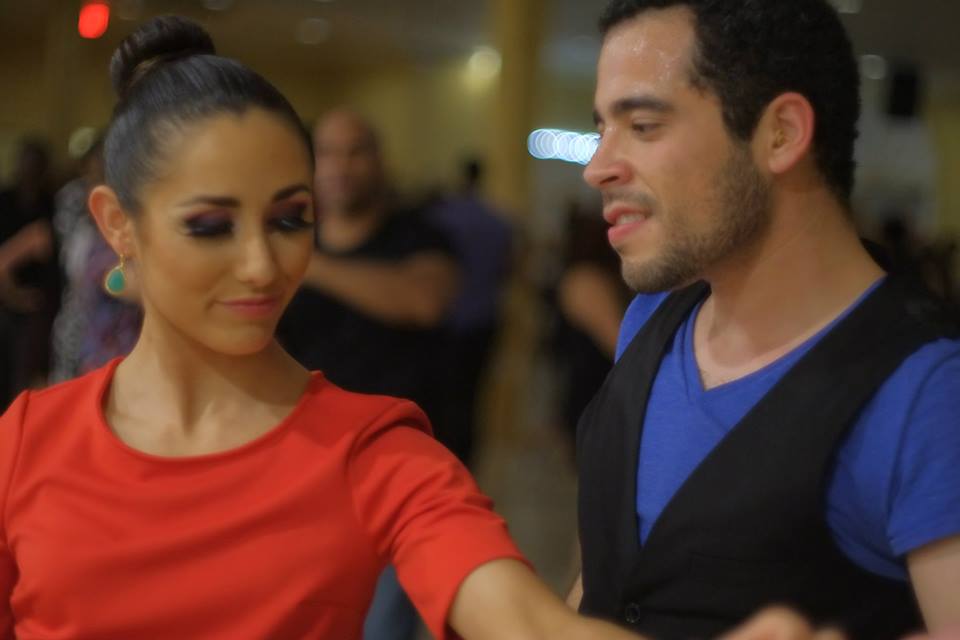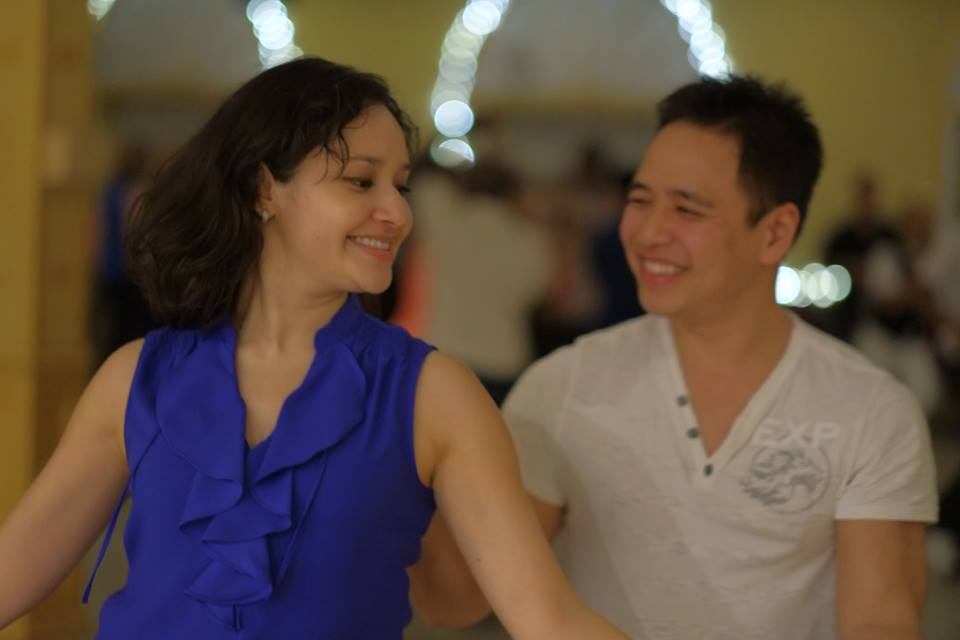 Workshops started an hour earlier to have more time for dancing.  Tommy Smith taught a Salsa ON1 Beginners Class.  Yulio El Chalan De La Bachata taught a Bachata Basics Class! Psyon Scott taught a Salsa ON1 Footwork and Partnerwork Class.  General James Yoon taught a Beginner Salsa ON2 Class focused on Timing!
Pictures by Eamonn Knights
The Classes were filled with a WHOLE LOT of Smiling Faces during the class.  The earlier start time attracted many new faces tp Mr. Mambo's as well as new dancers to Salsa & Bachata!  All of the teachers did a Wonderful Job of tailoring the material to engage, encourage, and excite these new students so that they will come back to improve their dance!
The Star of the Party was THE MUSIC!  Four of the Original Resident Mr. Mambo's DJs who put Mr. Mambo's on the Salsa International Music Map were BACK TOGETHER AGAIN!  No Need for Anything else to draw the Masses to this Event!
The party kicked off at 9pm and the 1st set was by DJ EricB of The Netherlands!  DJ EricB was an Original Resident DJ of Mr. Mambo's for 4 years and was a BELOVED DJ of the DC Region in general!  He built up a fervor REALLY QUICK for people to get on the Dance Floor!  There weren't as many people present yet due to the early hour but those dancers who were there got a RARE MUSICAL TREAT for the Ears AND the Body to Rock Out on The Dance Floor!
Pictures by Mike Jeon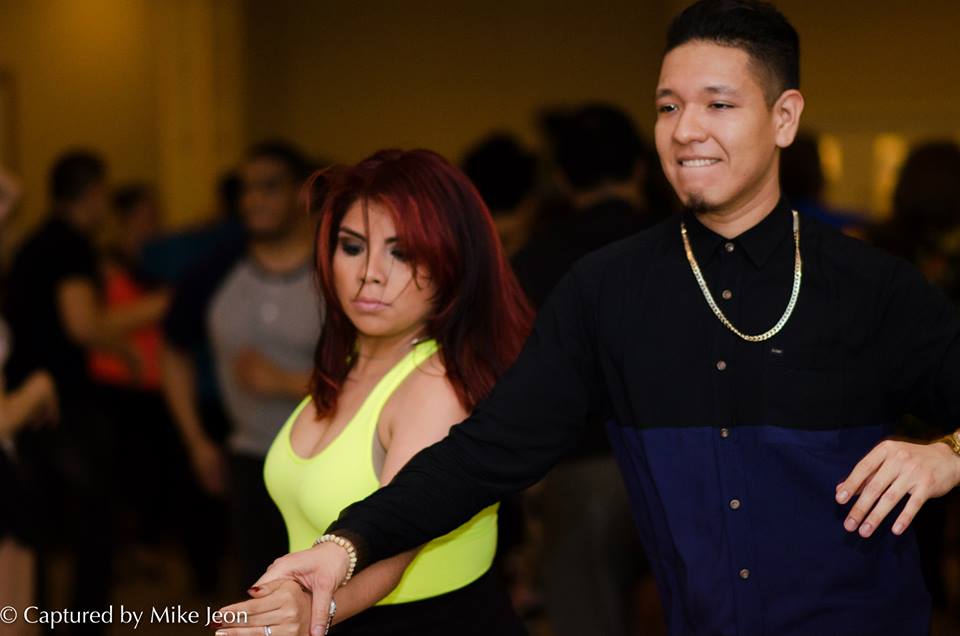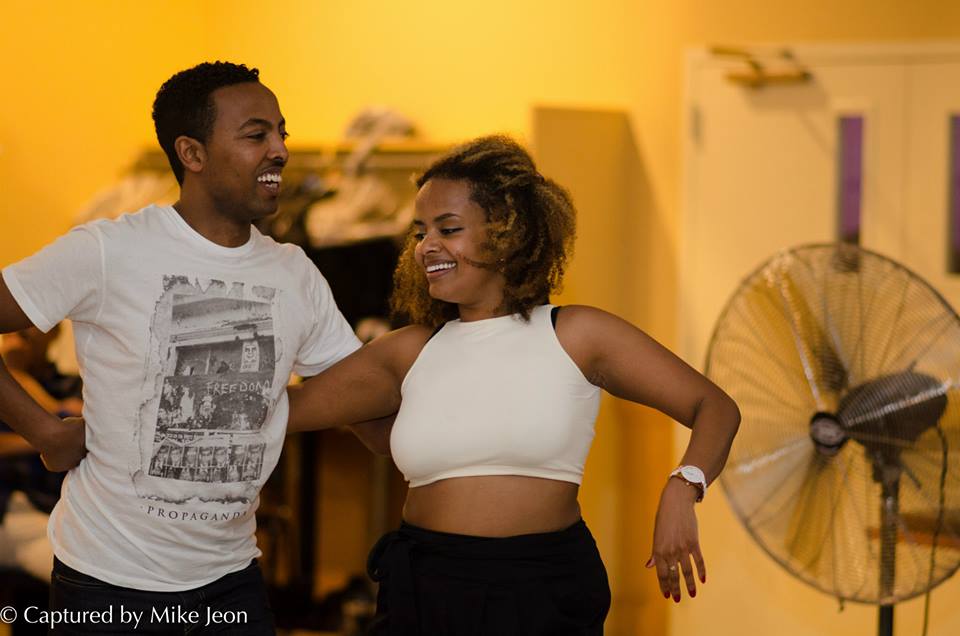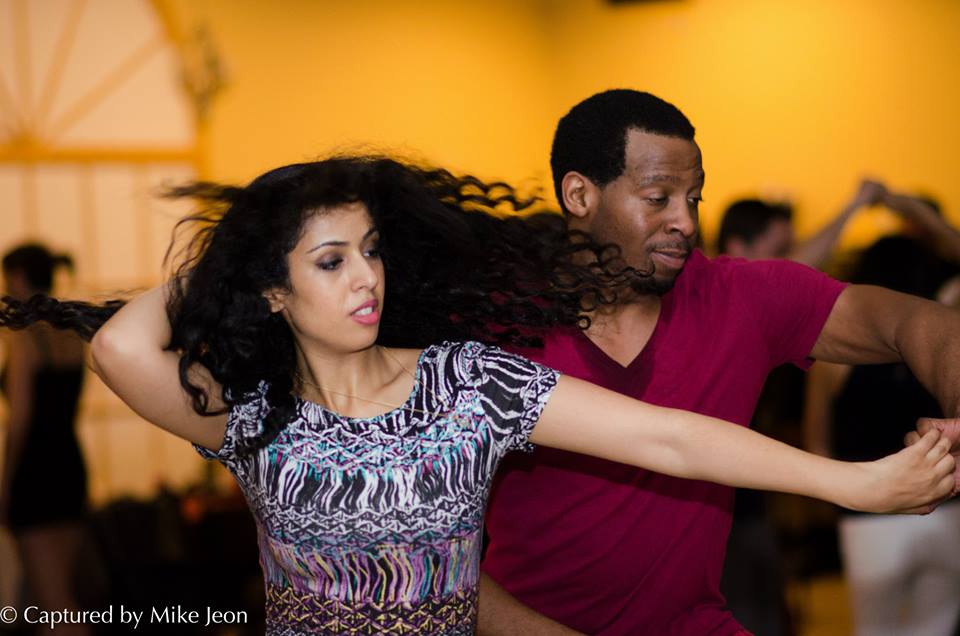 DJ Neo was up on the 2nd Set in the Salsa Ballroom and he DID NOT DISAPPOINT!   He started out the gate with a SLAMMING SET!  A Big Crowd of Dancers were now blanketing the dance floor and All Was Right and Joyful in the World of Salsa!
But 40 minutes into his set, DJ Neo became a Hero because he decided to donate his last 20 minutes of playing TO DJ ERICB since Alot of people came to the party right after DJ EricB's Set.  DJ Neo IS A SAINT!   DJ EricB started Spinning PURE FIYAH for the short set!  It was obvious that the Dancers were More than PLEASED!

In the Bachata Invasion, DJ Yulio & DJ Tico Played to a Packed House ALL NIGHT LONG!  Wall to Wall People ON the Dancefloor and Waiiting to GET ON The Dancefloor!  The Music was an INCREDIBLE Mix of Salsa & Kizomba!  

Short Break from dancing at 11:30pm was allowed  to Acknowledge the DJs, The Instructors, and THE SUPPORTERS who have sustained Mr. Mambo's All of These Years!  There were also two HOT and Well Received Performances by DC Ladies Touch (Bachata) and Dynamix (Salsa)!  Hi-Five to the Winners of the Free Passes for DC Capital Congress, New York International Dance Festival, and the Philly Bachata Festival!  Special Thank to the sponsors of those passes- Shaka Brown, Choco Knight, Roland Phillyboy ON2, and David Prado!
DJ Steve Martin started spinning a SUBLIME Mambo and Salsa Romantica Mix that was INTOXICATING!  Dancers responded appropriately by refusing the leave the Dance Floor!
Pictures by Mike Jeon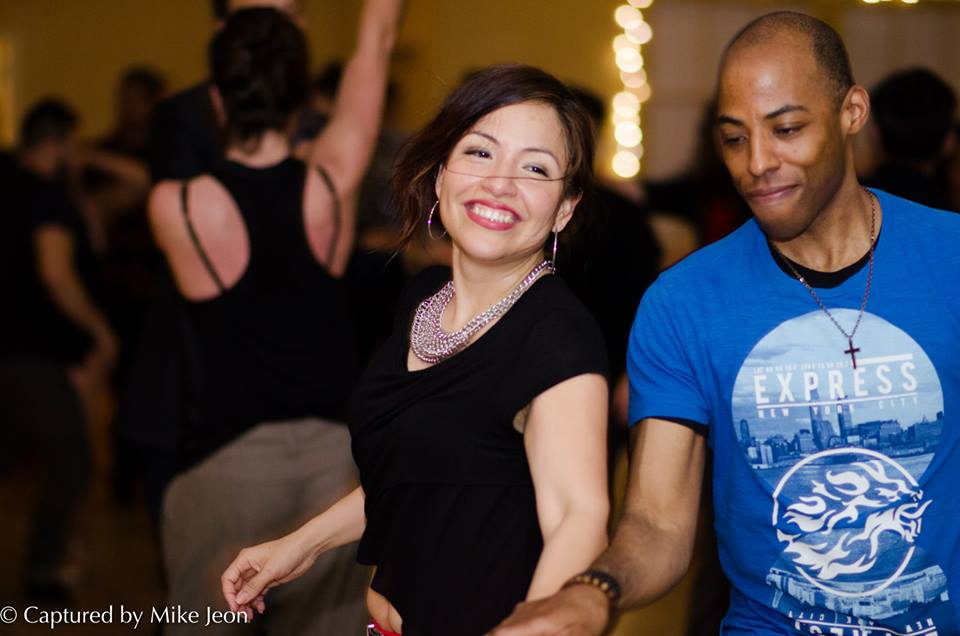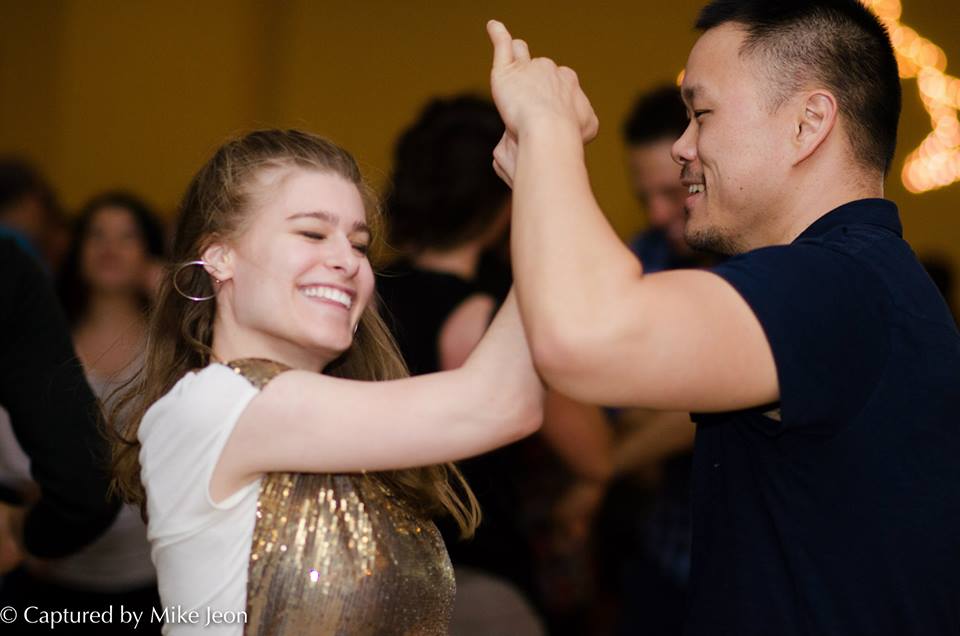 The Last Hour and Set was helmed by DJ Vino and he unleashed his Deep Vinyl Sourced  Mambo and Salsa Dura Set for the Hardcore faithful who were left!  The Dancers soaked it up like they were starving for YEARS!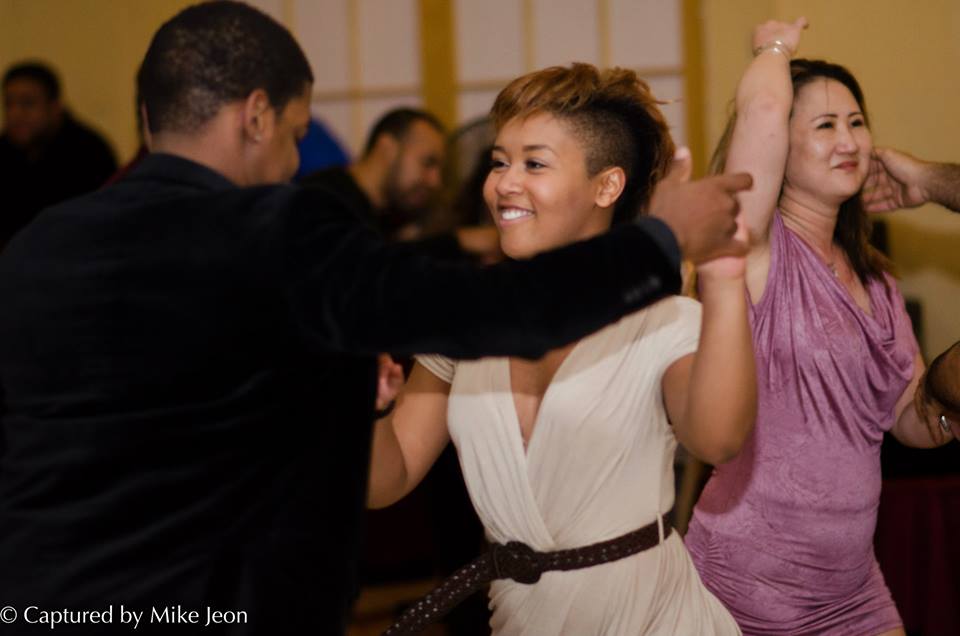 It was Magical and there is nothing left for me to say but that I'm CERTAIN that Dancers of Salsa and Bachata went home HAPPY!  In other words, GREAT FREAKING PARTY!
The Next Mr. Mambo's is Saturday May 9 at The Hollywood Ballroom!  Click LINK for More Information:  http://tanyajsmith.com/mr-mambos-flying-buddha-salsa-bachata-dc-dance-party/